Contact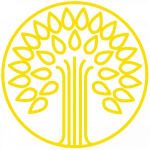 I'd love to hear from you:
(602) 743-5299      |       Send an email     |     Online Sessions Available

Please do not send confidential information using this form.
Office location: Phoenix • Arizona
2nd Office location: Tucson • Arizona
My specialty is working with families of school age children with challenging behavior (especially those with anxiety, OCD or ADHD).   If you'd like to see things improve at home, school or work, please reach out for support.  Therapy is a great way to address internal and relational patterns that are holding you back.  Call for a free 10 minute phone consultation about how therapy may benefit you and perhaps your family too.