Welcome
Tele-Health for Children and Families
Is your family struggling in response to challenging behavior?  Have things become reactive and repetitive in ways that have you feeling stuck and depleted?  Maybe you've read all the books, watched all the videos and tried all the step by step approaches  without much lasting success.  It can be hard to know who to trust or what to do with so much conflicted and ineffective information out there.    What works for one child seems to backfire for another, this can be frustrating and disheartening.
As a behavioral health professional with over 20 years of experience, I bring a family-inclusive approach that takes into account your unique needs, concerns, expectations and unsolved problems.  Our work together will combine compassion, collaboration and skills-based methods that improve respect, boundaries and communication.  Combining the best of brain and body-based techniques in understanding your internal world, as well as learning skills that make interacting with others more skillful and effective.
During these trying times of pandemic pressures, we are all under additional stress.   However, for many this crisis has provided an opportunity for achieving the goal of better family dynamics.    If you and your family are ready to work toward that goal, please feel free to reach out for help.  It would be my honor to work with you and your family.
---
Please contact me to schedule a free initial consultation.
(602) 743-5299     |     Send Email
I look forward to working with you to achieve your goals.
---
The Benefits of Therapy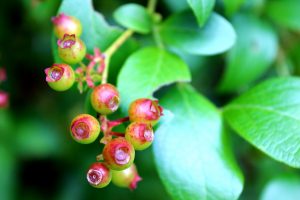 Therapy can be an effective tool in providing you with the necessary support, perspectives and skills to overcome the challenges you face.  By seeking therapy, you are taking responsibility and action to change what no longer works in your life.
Utilizing a variety of evidence-based techniques, we will work to create a plan customized to meet your unique needs.
With respect and compassion, I will work with you to create an open channel of communication. The goal of our therapy sessions together, will be to help you achieve greater life satisfaction.  Additionally, we will work on relapse prevention, which will allow you to maintain progress and move more easily through difficult times going forward.
"Your present circumstances don't determine where you can go; they merely determine where you start."

– Nido Qubein