Developing through Relational Differences
Relationship Counseling for Individuals, Couples & Families
Is your romantic or parent-child relationship becoming more transactional or turbulent than you'd like? In the early days, you may have felt sure about your role and your connection. Perhaps it felt like things would stay that way forever, but when differences emerged, navigating them became difficult. Most of us don't get enough healthy support about how manage this normal part of relationships.
Often this feels like a sign of being mismatched. What you do next matters, most of us do what we know but it may not work well for our child or partner. What if this impasse was happening for you not to you? What if this was a developmental phase that you could pass through and emerge stronger relationally?
As a neuro-diversity (ADHD and Anxiety) specialist, I often work with couples and families at odds with one another, feeling misaligned, misunderstood and frustrated. Rather than working with just one person in this couple or family dynamic, I prefer to work relationally. However, if your child or partner resists therapy – do feel free to reach out for support for yourself in the dynamic.
I bring a playful and direct style that normalizes struggle while supporting striving for better relational health. If you're ready to revolutionize your relationships, please reach out for support.   While I don't accept insurance, I do have current openings.
---
Please contact me to schedule a free initial consultation.
(602) 743-5299     |     Send Email
I look forward to working with you to achieve your goals.
---
The Benefits of Therapy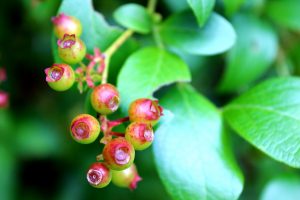 Therapy can be an effective tool in providing you with support, new perspectives and skills to overcome the challenges you face.  By seeking therapy, you are taking responsibility and action to change what no longer works in your life, even if the change becomes more internal than external.
With respect and compassion, I will work with you to create an open channel of communication. The goal of our therapy sessions together, will be to help you achieve greater life satisfaction.  Additionally, we will work on relapse prevention, which will allow you to maintain progress and move more easily through difficult times going forward.
"Your present circumstances don't determine where you can go; they merely determine where you start."

– Nido Qubein