Supporting Differences
ADHD & Anxiety Support for High Achievers
Maybe you're a high achiever or an intense thinker, finding a lot of success out in the world.  But relationships, especially with loved ones, may prove challenging and it can be hard to course correct on our own.   Venting and leaning on friends and family may help in the short term but it may not be getting you the skills you need to show up differently and function more effectively.   Differences don't have to be dangerous and conflict doesn't have to be avoided or accelerated.  Let's get you a few new options and see if we can use those differences to deepen your relationships moving disagreements forward more productively and with greater relational satisfaction, connection and results.
Perhaps today is a good day to take a risk and reach out to see if the change you seek is more attainable than you think.  I specialize in working with individuals, couples and families experiencing challenges with emotional intensity and impulsivity often associated with ADHD and/or anxiety.  However,  I also have experience with helping people with other challenges as well.  I work with all ages and if there's not a good fit between us, I'll do my best to lead you in the right direction.
During these trying times of pandemic pressures, we are all under additional stress.   However, for many this crisis has provided an opportunity to grow and change for the better.   I bring a wholistic, curious and down to earth approach that takes into account your unique needs and goals.
If you're ready to try something new and would like support please reach out for help.   While I don't accept insurance, I do have current weekday openings.  I look forward to hearing from you soon.
---
Please contact me to schedule a free initial consultation.
(602) 743-5299     |     Send Email
I look forward to working with you to achieve your goals.
---
The Benefits of Therapy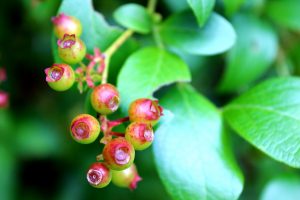 Therapy can be an effective tool in providing you with support, new perspectives and skills to overcome the challenges you face.  By seeking therapy, you are taking responsibility and action to change what no longer works in your life, even if the change becomes more internal than external.
With respect and compassion, I will work with you to create an open channel of communication. The goal of our therapy sessions together, will be to help you achieve greater life satisfaction.  Additionally, we will work on relapse prevention, which will allow you to maintain progress and move more easily through difficult times going forward.
"Your present circumstances don't determine where you can go; they merely determine where you start."

– Nido Qubein